Electrical Safety Program Development and Review
We highly recommend that this be the first step of improving electrical safety in your organization. When a written program is in place, it can be reinforced in training and applied to ensure the workers will be able to follow it thereafter. Training conducted prior to establishing an electrical safety program risks students discrediting information by taking an attitude of "this doesn't apply to us here" and also leaves a lot of open doors in the class to ask, "how are we going to do that here?".
The requirement to establish a written electrical safety program is heavily emphasized in NFPA 70E, Standard for Electrical Safety in the Workplace. The standards such as 29 CFR 1910 subpart S, and NFPA 70E instruct employers and employees "what" must be done to comply with the standards, but the employer's electrical safety program is your organizations direction on the "how" to do it.
The unique terminology and breadth of application of these standards can make writing a usable and compliant electrical safety program very difficult. This is a service we are happy to work with you on in order to customize it in order to meet your organization's unique needs and ensure that it adequately protects both the employer and the workers.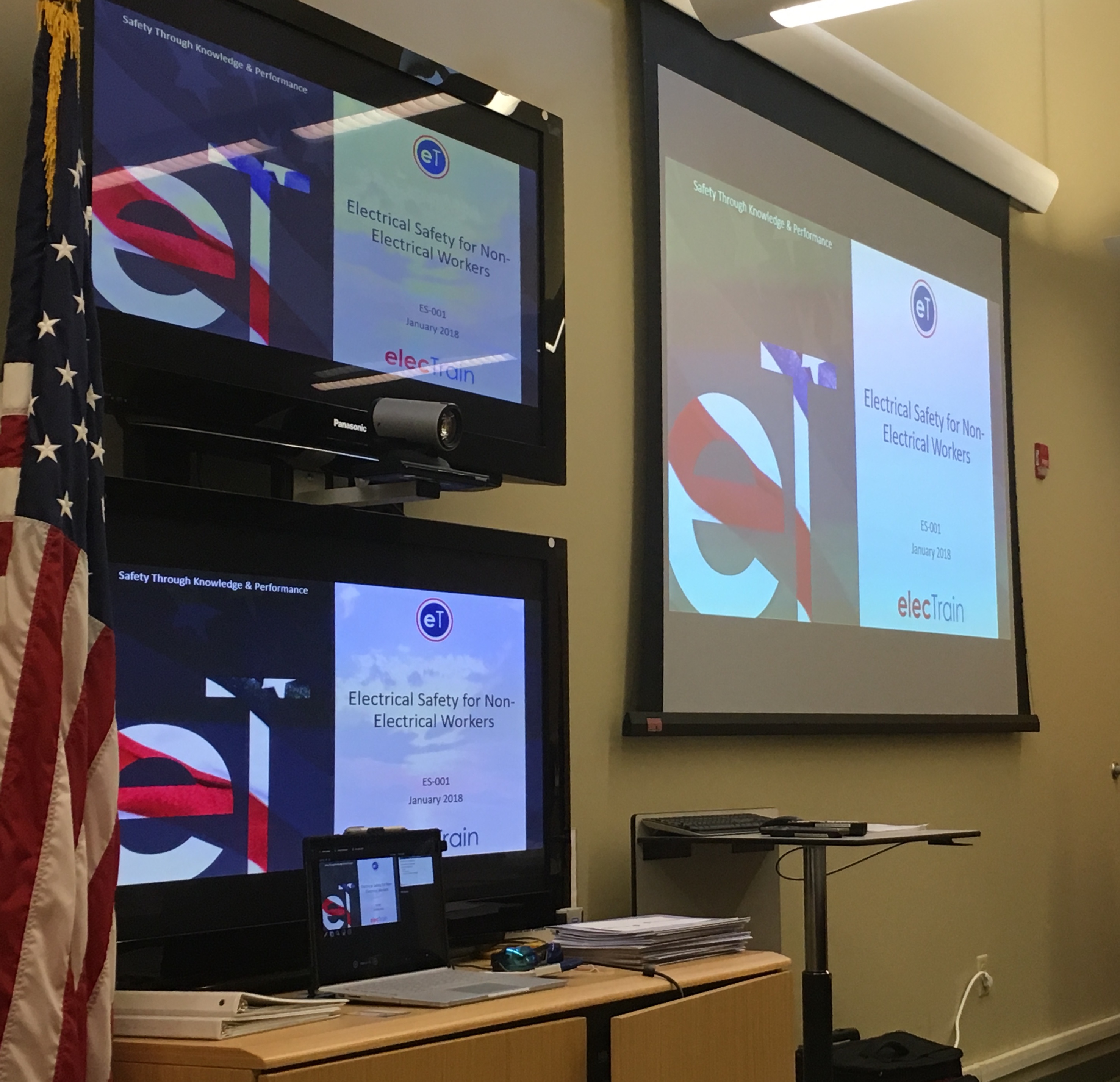 Training
elecTrain employs some of the industry's most knowledgeable instructors and are certified electrical safety compliance professionals (CESCP) through the National Fire Protections Association (NFPA). They are very experienced in dealing with some of the industry's most unique electrical and high energy hazards as well as providing the same level of protection and safety for the most basic electrical needs.
Electrical Safety Training
Electrical safety training needs to be provided to all employees to the level of electrical hazard to which they are exposed. This means that smaller scope training may be provided to office workers and non-electricians, while more in-depth training is provided to electrical workers and operators. Training needs to be "on-the-job" or classroom training to comply with the standards. elecTrain's training meets the requirements of 29 CFR 1910 subpart S and the latest edition of NFPA 70E. Most classes provide continuing education units for maintaining electrical licenses.
NFPA 70 National Electrical Code Update Training
elecTrain's journeyman and master electricians provide some of the best update training using industry accepted best training presentations. Continuing education units are provided upon completion.
Fundamentals and Theory Courses
elecTrain is willing to partner with and provide training for apprenticeship programs. Fundamental and theory classes can also be useful to refresh or increase the level of knowledge and troubleshooting ability of your workforce.
Auditing and Safety Reviews
Audits are required to ensure that the program you've established meet your organization's needs and to verify that worker are properly complying with the programs and standards. There are three audits that need to be performed to meet the requirements of the driving standards.
Annual Electrical Field Work Audit
This gives an opportunity for field work to be observed to ensure workers properly apply your organization's electrical safety program and processes while at the same time ensuring that the program adequately meets your needs.
It is recommended that this audit be performed by a level of management, safety representative, or a third party to ensure that it be completed thoroughly and with a degree of non-bias.
Three-Year Electrical Safety Program Audit
This audit is focused on the program itself and is conducted to ensure that it is written to compliance with the latest electrical safety practices contained in OSHA and NFPA. The standards update on a 3-year cycle, making this a good opportunity to upgrade your program to the latest published edition of the standards.
Due to the implementation of new electrical safety work practices, new interpretations, and new terminology that may come with the latest editions, it is recommended that this audit be performed by a knowledgeable third party such as elecTrain to ensure adequacy and maintain the necessary degree of non-bias.
Annual Lockout/Tagout Program Audit
This audit ensures that your lockout/tagout (LOTO) program is compliant with the latest editions of the driving standards adequately protecting your workers. LOTO is an essential piece of electrical safety and required to eliminate the electrical hazards and to establish and electrically safe working conditions.
The scope of this audit would cover your organization's LOTO procedure, associated training, and worker application of the procedure. It is recommended that this be conducted by a knowledgeable third party such as elecTrain to suggest improvements based on the wide scope of application and knowledge as well as to provide the necessary level on non-bias to ensure adequacy.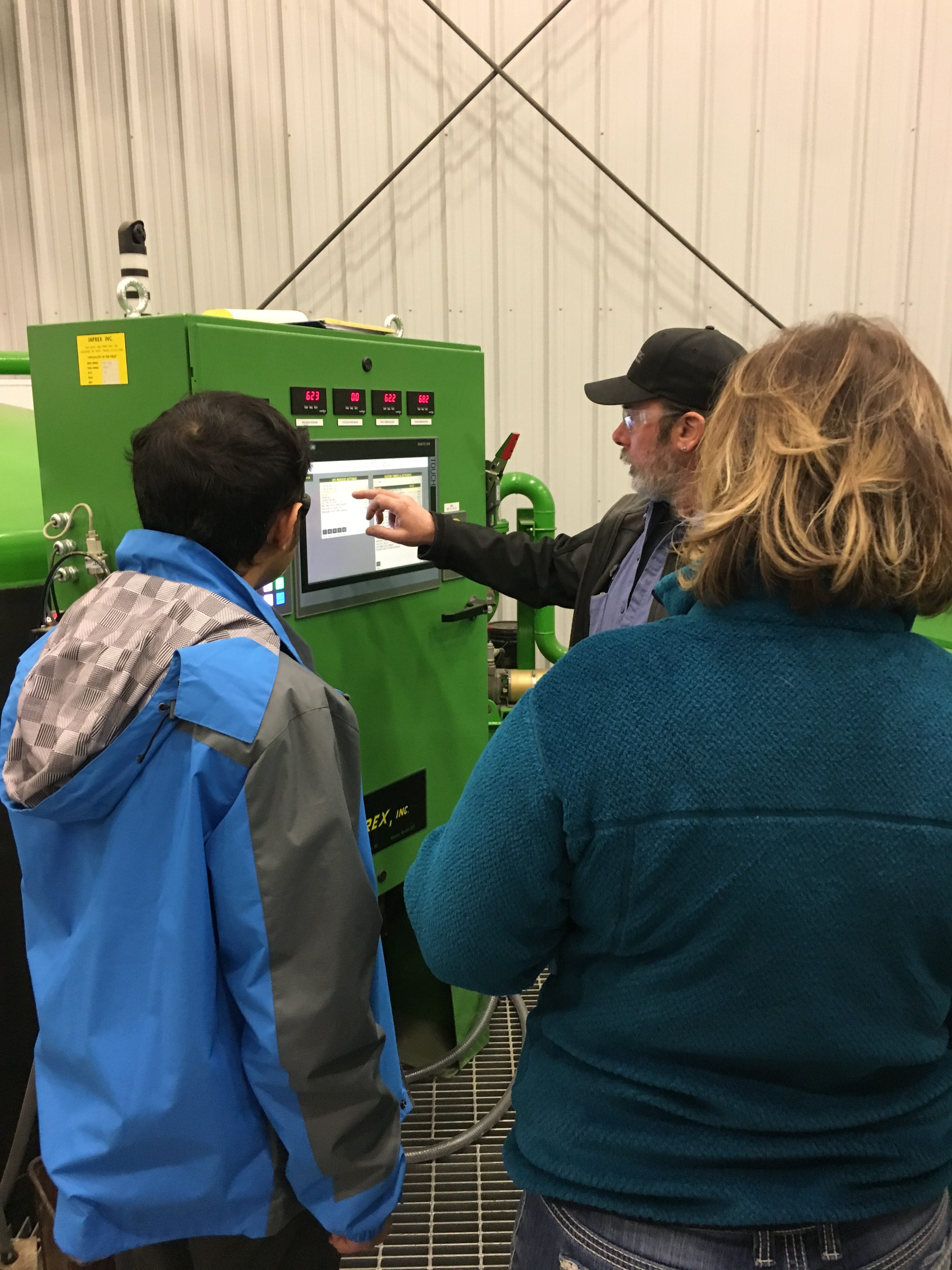 Consulting
Having a person with the experience and expertise at your disposal as needed provides assurance of your worker's protection and a successful implementation of your electrical safety program.
With the combined resources and knowledge of our staff, elecTrain can assist with maintenance requirements, safety programs, training programs, code compliance inspections and much more.
When implementing new programs and interpreting the standard to meet real world application, it can be helpful to have a knowledgeable person available to call or have come to your site to assist. We are happy to provide that person to you to support your electrical safety committee, provide interpretations, assist in incident investigations, or serve as/assist your Authority Having Jurisdiction.